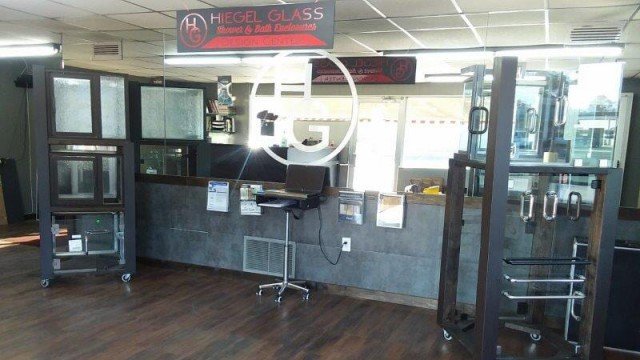 Whether you need an emergency glass repair or you just have a few quick questions, we know that sometimes it's easier to just pop in and talk to someone face-to-face! That's why we have a standing "Walk-ins Welcome" policy at Hiegel H&S Glass. We make sure that there is always someone in the store available to answer your questions, help you draw up a design, or place an order.
We can help you with window repairs, designs for a new tabletop, measurements and specifications for a new mirror, recommendations on which type of glass to use in your new shower door – and more! Just drop by and one of our friendly and knowledgeable staff will be standing by, ready to help you with whatever you need.
Visit our shop and showroom on Markham St. in Conway
We're always available to help you find a solution to your glass needs! Whether you need a repair or you'd like to draw up some plans for new construction, we're happy to walk you through the process, step-by-step.